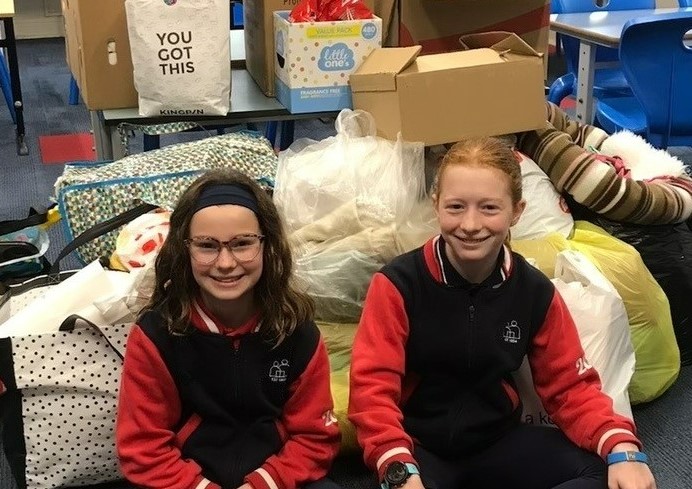 Whatever your age, there's always something you can do to help the RSPCA . . .
Collecting items needed by your local RSPCA is a great way of helping the animals at the RSPCA and it's a great way to get your friends and family involved too!
Parents and Teachers: please note that RSPCA does NOT endorse door-to-door fundraising or collection activities.
Things to collect
Donations of money
Pet food, particularly cat or kitten food (we do not accept supermarket own brand food)
Old/clean towels, blankets and sheets
Dog collars and leads, and cat harnesses and leads. We go through so many collars, leads and harnesses for our rescue dogs and cats! We particularly appreciate dog clip collars as they are much safer than collars with a buckle.
Toys, toys and more toys! We're always after toys that can stand up to a bit of rough play and rope toys (great for games during exercise time)
Small cardboard boxes and egg cartons can be used to make feeding time more interesting for our animals.
Muffin trays and tins. These are used to make enrichment toys. The trays can be secondhand or new and don't need to be expensive.
Pre-loved quality household items suitable to be sold through our RSPCA Op Shops
Different RSPCA shelters may require different things, at different times of the year, so give your local RSPCA a call and find out what they need.
The important things to remember are:
Be safe
Involve your family, classmates and friends
Share animal care information with everyone you know who has an animal
Make sure you have permission from parents/teachers before you start your collection ideas
NEVER collect money or items going 'door-to-door'
HAVE FUN!
Remember - always have Parents or Teachers permission and help before you start, and NEVER collect money or products going 'door-to-door'.
Other ideas
There are lots of everyday things you can do to help animals, for example:
Encourage your family and friends to buy products (e.g. shampoo, soap and deodorant) that haven't been tested on animals
Go green and help save the planet – cycle or walk when you can instead of traveling in a car; try and buy things that have little or no packaging; recycle household waste such as paper, cardboard, plastic bottles, food tins, drink cans and glass; turn off taps and lights when you don't need them to save water and electricity; don't leave your computer and TV on standby, turn them off at the plugs to save energy
Try and persuade the adults in your family to buy animal welfare-friendly food that carries the RSPCA Green Paw logo.