Junior Rescue Officer (South Australia)
The program aims to encourage and engage young children in animal welfare. Junior Rescue Officers will learn how best to care for their own animals as well as practical ways to support RSPCA South Australia's team of Animal Rescue Officers and Carers.
Throughout the year we will send you plenty of emails from our Rescue Officers, including your paw point activities for the month and exclusive opportunities (like workshops)!
It's also a fantastic education opportunity for our Junior Rescue Officers.
Of course our Rescue Team loves to hear how you're enjoying being an RSPCA Junior Rescue Officer so please feel free to email juniorrescue@rspcasa.org.au – it's a special email address that only Junior Rescue Officers like have access to.
To find out more head to www.rspcasa.org.au/support/junior-rescue-officer/
Junior SupPawter Program (ACT)
The Junior SupPawter program is an excitin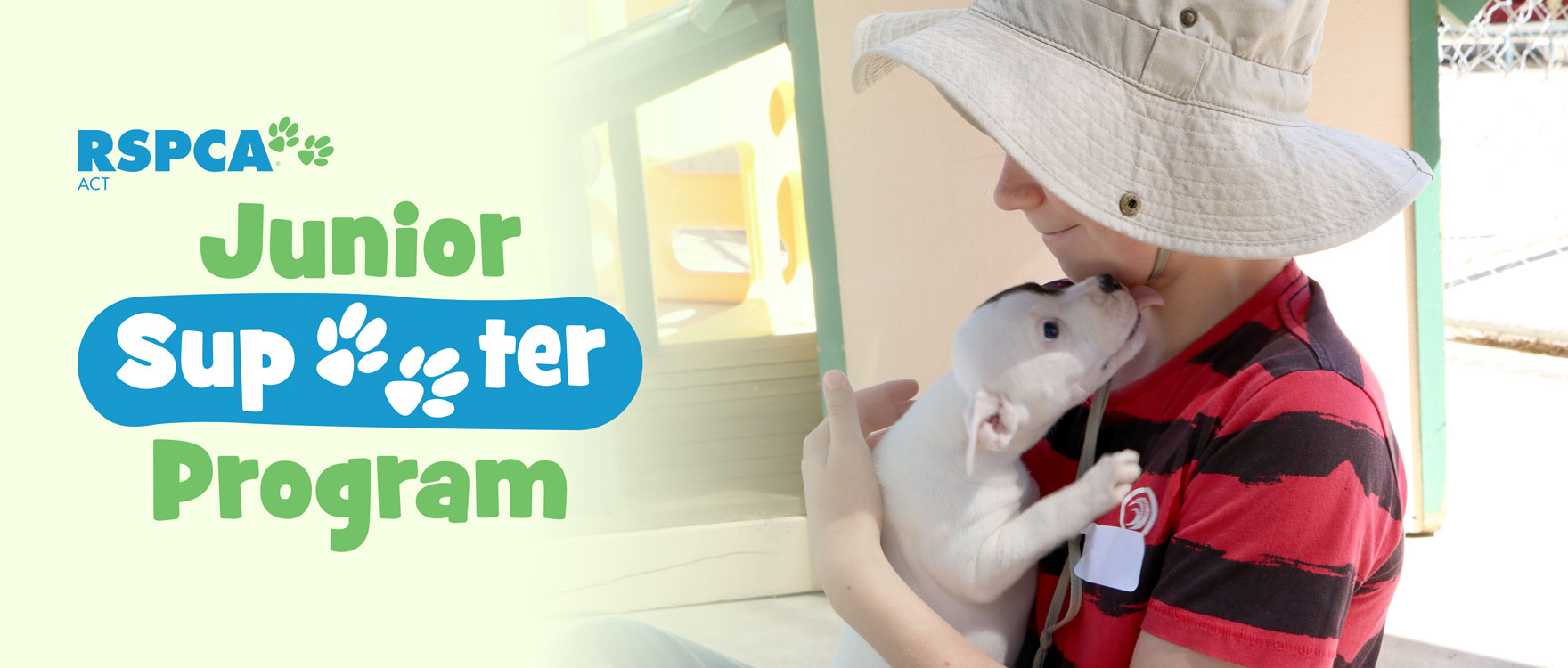 g opportunity for primary school aged children to get involved with RSPCA ACT and make a real difference to animals. SupPawters can learn about RSPCA animals, become a pet care expert and might even make some new animal loving friends!
To find out more head to https://www.rspca-act.org.au/junior-suppawter-program